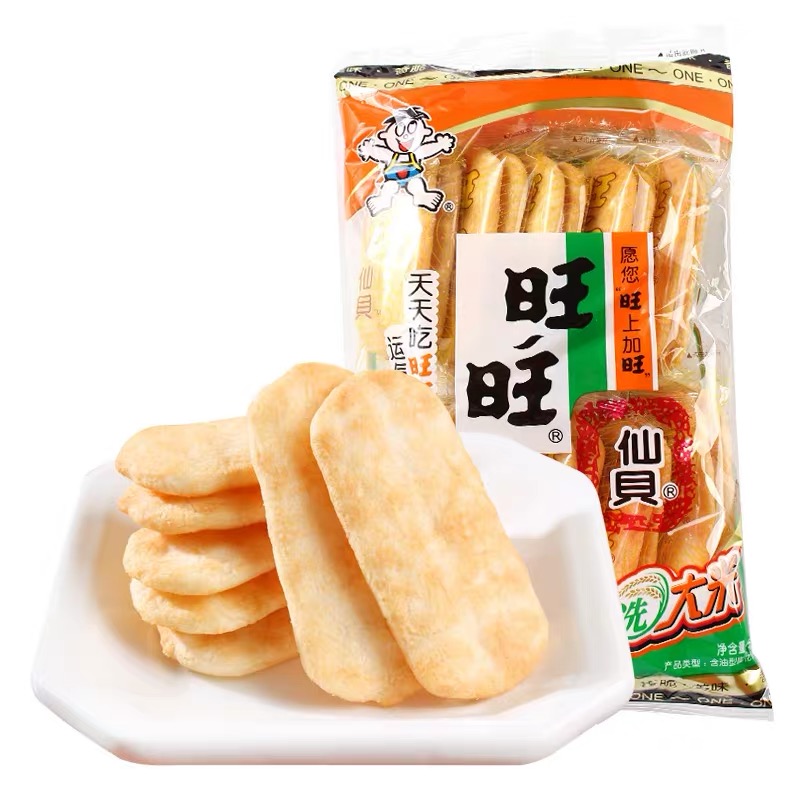 Regular Price: Php80.00
WANT-WANT Shelly Senbei Rice Cracker 52gCrispy and savory crackers that leave you wanting more.
INGREDIENTS
Rice (39%), Palm Oil, Sugar, Corn Starch, Salt, Flavour Enhancer, Gelatin.
Life time: 9 months from manufacture date
Made in ChinaWant Want has the biggest market share of rice cracker snacks, which is up to 85%. The Senbei series of products have been very popular even until today.