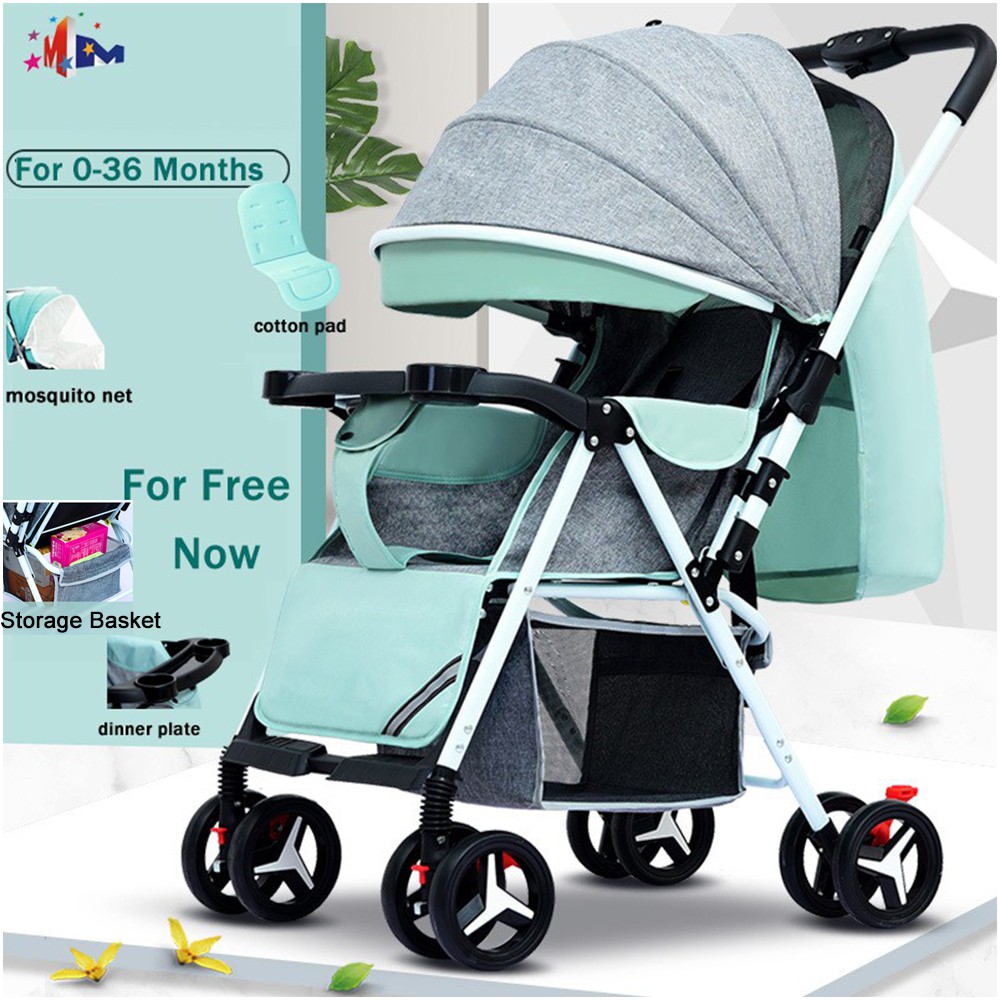 Regular Price: Php6311.00
Hi dear valued customer
Our brand new stroller (A mode best valued 1799php) has been arrived please view the difference of those 2 modes:) For some buyer bought the Basic Mode( valued 1599 php) has been moved another link:)
Also you can see more details of our new mode below this link if you have any questions feel free to contact us. Please read the difference carefully before ordering thank you so much.
1. Super large space for babies: Not crowded in winter very cool in summer cause of the internal length – width amount to 82cmx38cm. Totally be fit for all babies and the baby can lie down comfortably with his feet flat.
2. 2-way implementation switch at will: There are 2 models to implement. One is to face your baby. Mom can Interact with babies during the implementation process. Another way is let baby face the word to fit their curiosity.
3. Fit for lying or siting: The backrest can be adjusted up to 175° while the foot rest can be adjusted up to 70°. Perfect for infant baby.
4. Can be washed: the stroller is washable which can avoid the dusty and others.
5. 360° rotatable front wheel?External shock absorber spring and the 360° rotatable front wheel can be used for bad situation road it will be very steady
6. 4 wheel brakes are safe and durable and travel safety is guaranteed. It stops when you step on it to improve stability.
Model: Washable foldable and 2 way stroller
Stroller Size:
Unfold: 105x58x45cm
Fold:88x45x33cm
Weight:4.4kg
Max Load Bearing:50kg
Material: Oxford Cloth
Suitable Age: 0-36 Months
Color Available: Pink Cyan
2 Modes Package:
??Striped-spiced mode : Strollerx1 mosquito netx1 replaceable dinner platex1 Big Storage Basketx1 2 in 1 cotton pad(not only as the cotton pad but also can be the summer mat)x1.
??A mode: Strollerx1 2 in 1 cotton pad(not only as the cotton pad but also can be the summer mat)x1 Big Storage Basketx1 mosquito netx1.