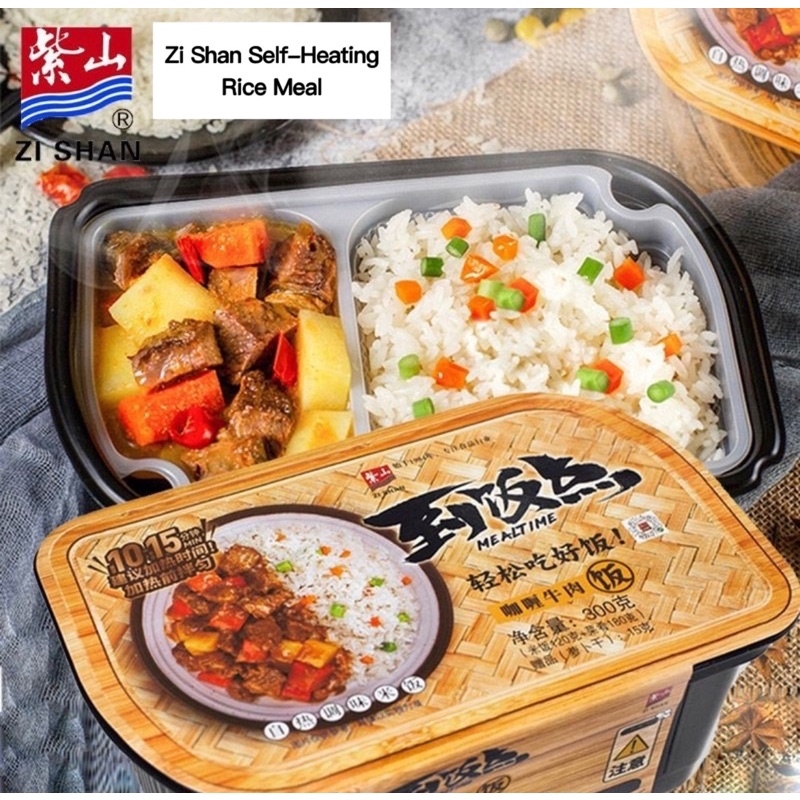 Regular Price: Php1024.00
Available flavors :
Stewed Pork 300g
Vegetable Rice 300g
Chicken Rice 300g
Spicy Chicken Rice 300g
Curry Pork Rice 300g
Give you instant rice meal without the long cooking
Just add cold water to the heating pack and your meal is ready in 15mins.
Zi Shan Instant heating rice meal
– Cooking a meal is so easy with new technology just simply add water and the heating pack and in 15mins you already have a meal.
– Instruction printed at the side. If you wish for clearer instructions kindly visit YouTube as there are step-by-step videos on how to prepare the meal.
Note : Production date indicated on the label.
Shelf-life is 1 year from the production date.