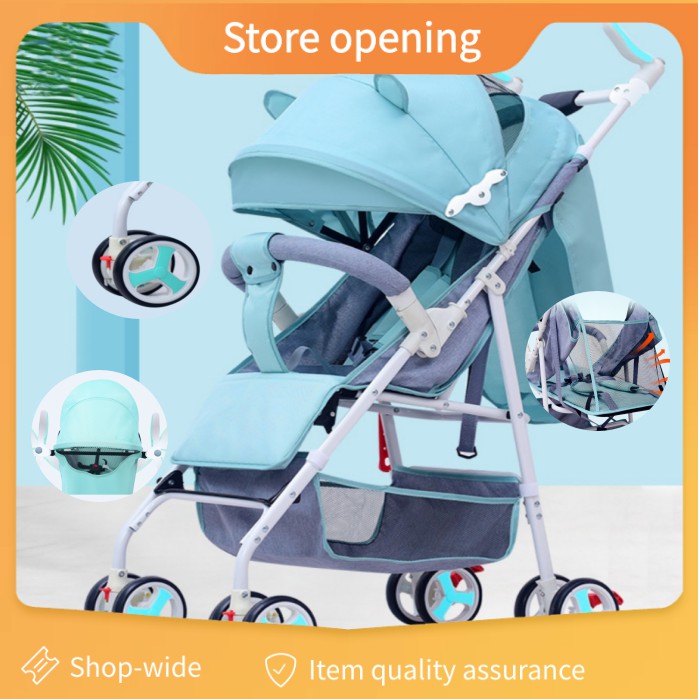 Regular Price: Php5341.00
Product description
The stroller weighs only 4.4kg which is very lightweight with a maximum weight of 50kg.
The backrest can be adjusted up and down at 175° while the footrest can be adjusted up and down at 70°. The baby can be used at birth can meet the baby's growth and comfort needs and can sit and lie freely.
Lying can adjust the lying state to ensure safety and comfort:
The 110° sitting position is suitable for baby activities and protects the baby's back and spine.
145 degree semi-lying mode is suitable for babies to rest
Use the 175° flat mode when the baby is sleepy.
360° front wheel flexible steering universal direction adjustment external shock absorber spring easy to deal with rough and uneven road sections. The four-wheel brakes are safe and durable to ensure driving safety. When you step on it to increase stability it will stop.
The stroller can be cleaned and is free of viruses and bacteria. The pp hollow hard plate lathe is used for cleaning without mold or damage and can keep the interior tidy at any time.