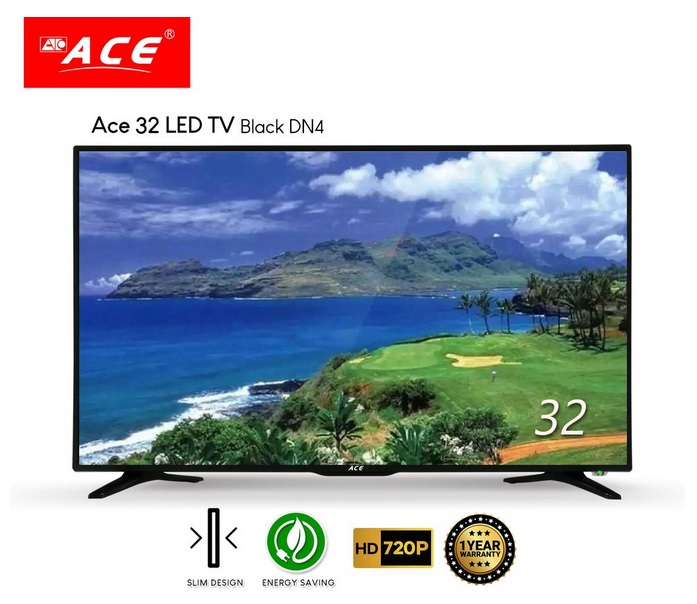 Regular Price: Php14000.00
PRDUCT DESCRIPTION:
Display Resolution – 720p
Power Consumption – 50 watts
Power Input – 220 Volts AC
Led TV Features – USB 2.0 ready, can read MP4, JPEG file
Led TV Source Connection – VGA, HDMI, AV and Audio Output (3.5mm)
Led TV Dimension – Length – 73 cm
Width – 43 cm
Height – 47 cm
The buyer is accountable to inspect the item and report its defect/damage right away to claim the Shopee guarantee(return/refund) Therefore, if the buyer didn't check the item and file his/her complain beyond the guarantee he/she should be responsible for the shipping return/cost for the item. Furthermore, He/she cannot refund/return/replace the item.
FOR WARRANTY
1-year warranty for TV's that covers all damage/defective items except if the item has been cracked or soaked and has physical damage such as scratch etc. Thank you!
? Delivery receipt or airway bill, will not be re-issue if lost.
? Warranty terms does not apply to the following conditions, Products which have been altered, modified or repaired by other than Ace technician in a manner which has affected their performance, stability or reliability is considered void warranty.
? Defects or damaged caused by accident, fire, flood, lighting or other natural disaster or voltage instability is considered void warranty.
? Any of the warranty seal is broken/tampered or shows evidence of tampering is considered void warranty.
? Defects or damage cause by abuse negligence, mis-use or failure to observe the instructions contained in the user manual such as broken panel, board damage, ETC is considered as void warranty.
? For LED TV, if the unit is wet due to animal urine, accidentally scratch their unit upon opening or accidentally drop their unit during wall mounting of their units is considered as void warranty.
— For LED Backlights are not cover for 1 year warranty.
WARRANTY INCLUDE
* V-Line or H-Line
* No Display
* No Sound
* Flickering Display
* Distorted Sound
* Auto Restart
* Abnormal Display
* Pixelated Display
* Red Stand By
* Deadpixel
* Deffective Timing Control Board
* Hang-up (ACE Logo only)
EXCLUDE WARRANTY
* Broken LED Panel
* Soak LED Panel
* Urinated by animal in LED Panel
* Tampered Mother Board (un-authorized opening of unit)